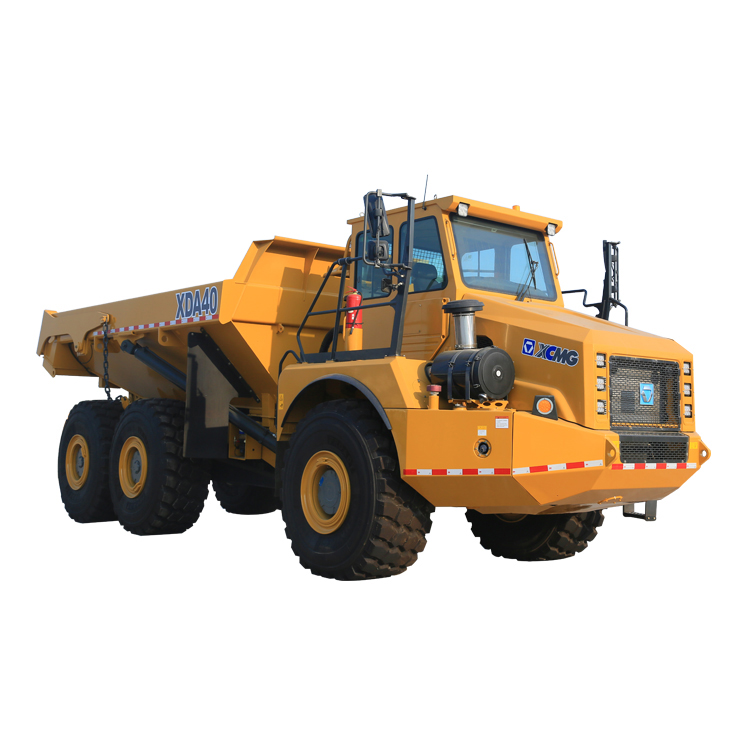 XCMG Official Used 6x6 Mine Articulated Dump Truck 40ton Mining Truck XDA40
Product Feature

XCMG Official Used 6x6 Mine Articulated Dump Truck 40ton Mining Truck XDA40
XDA40 ADT adopts XCMG proprietary real-time six-wheel drive technology, all-terrain self-adaptive driving technology, integrated control technology for safe driving and riding, thermal energy control and management technology, stability control technology for large flow hydraulic dump system, intelligent man-machine interaction and diagnosis technology. The whole vehicle features high safety, high reliability and high intelligence. The machine also highlights strong power, low energy consumption, easy maintenance, and high driving comfort.
Advantages and highlights:
1.Offer Test Report of Professional Institute.
2.Details Of Maintenance And Repair Items Included.
3.Price Concessions.
4.Official Factory Sourcing.
5.Reconditioning Directly From XCMG.
6.Vehicle Condition of Perfection.
---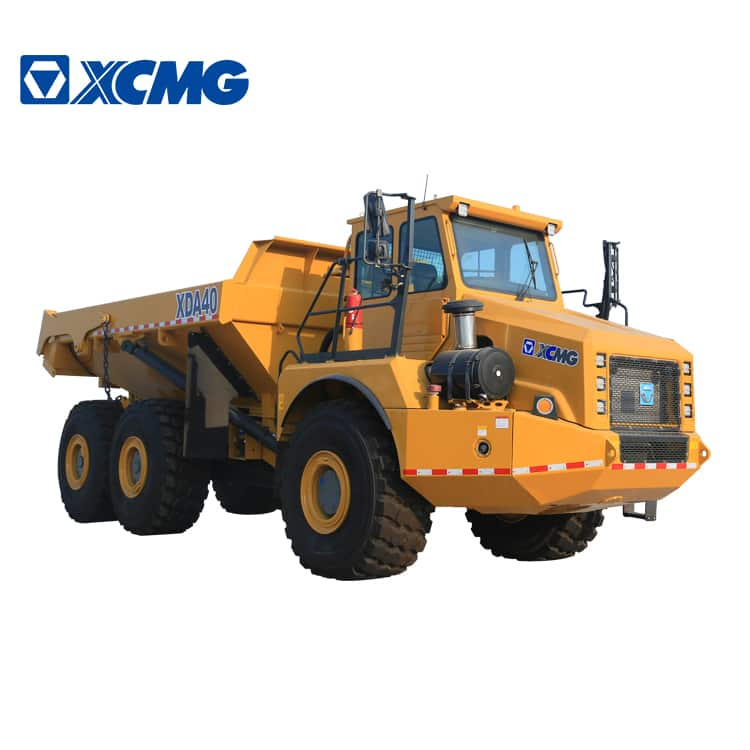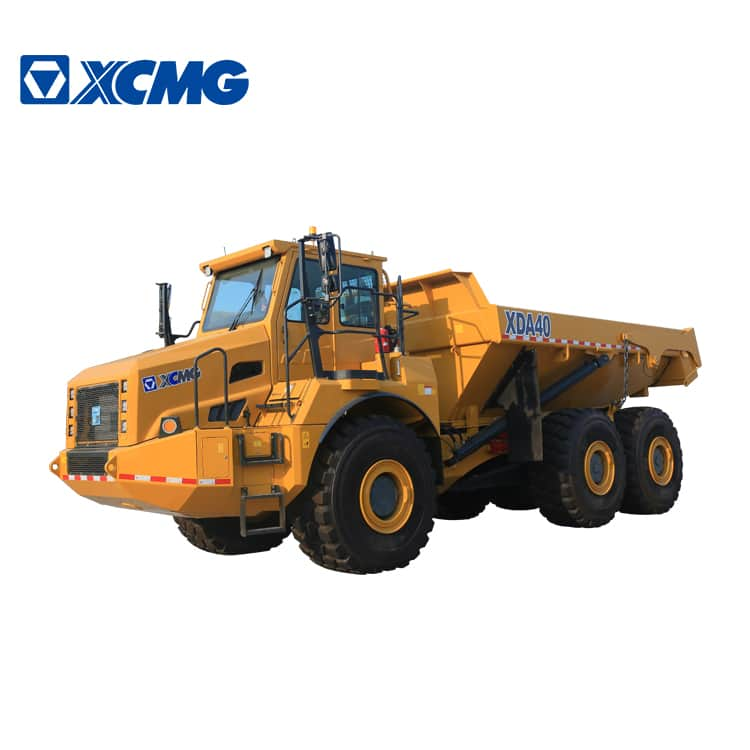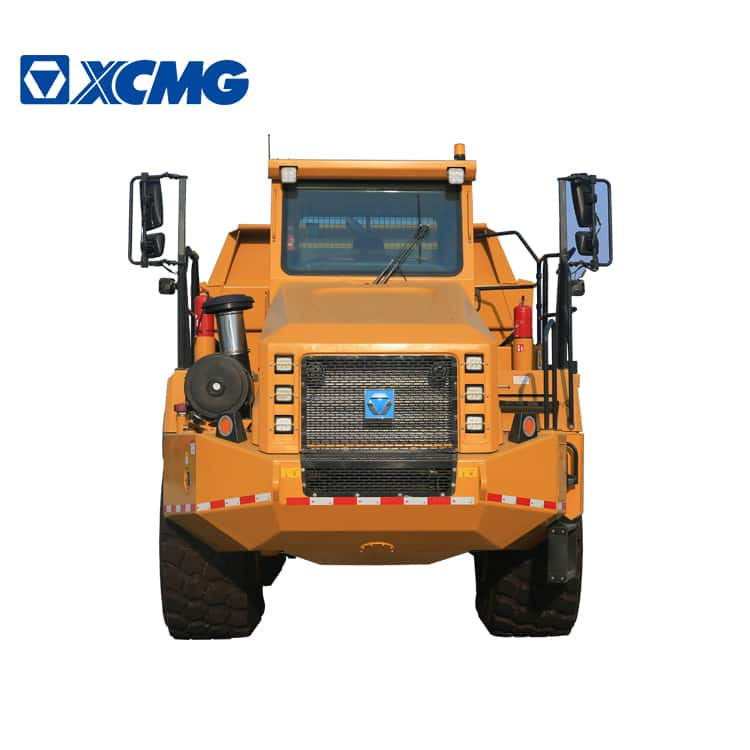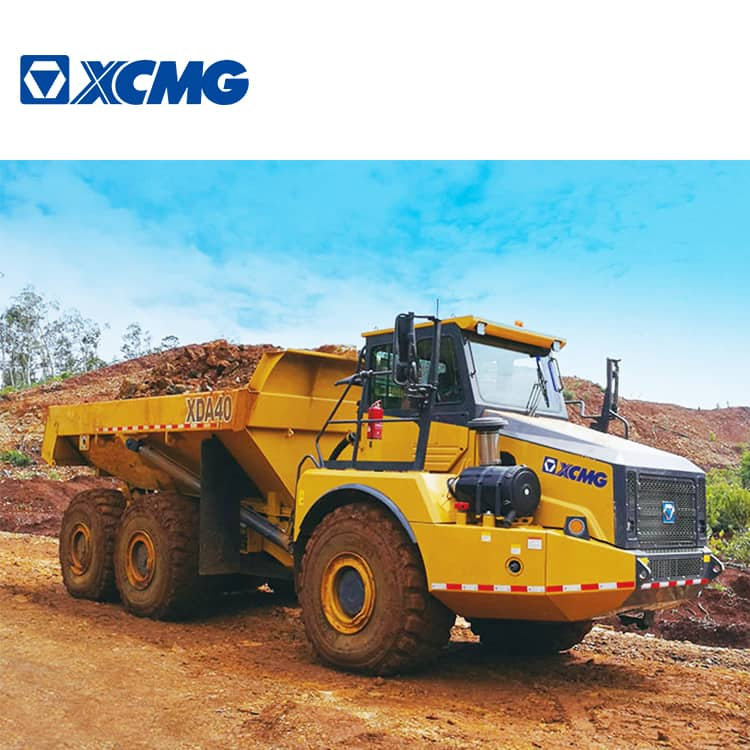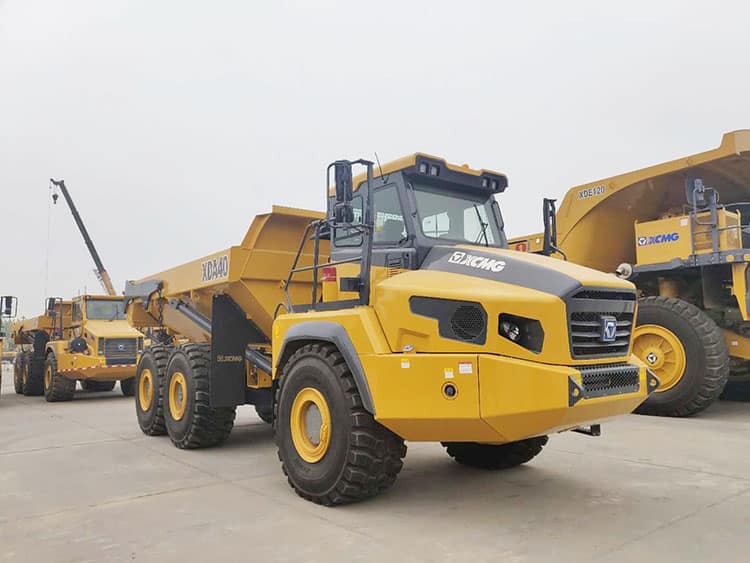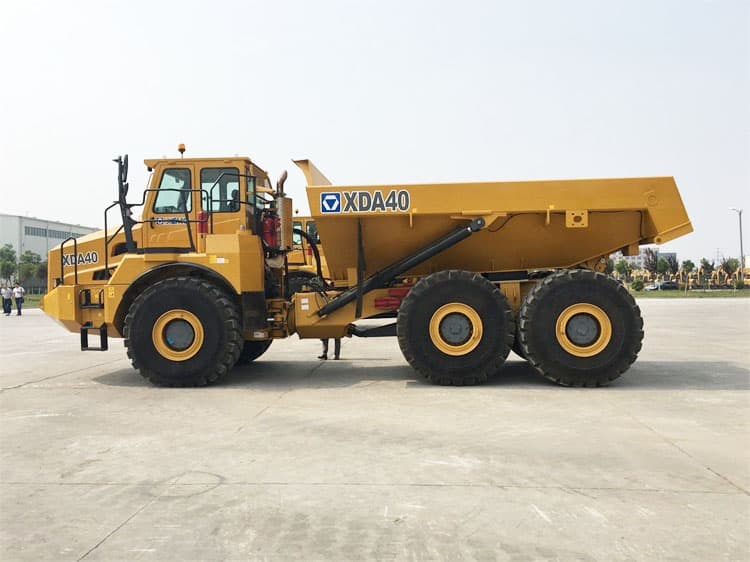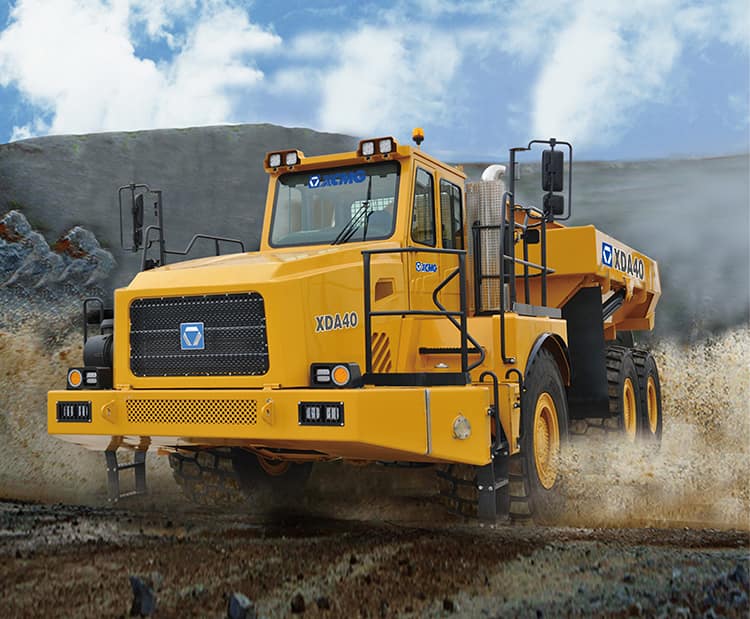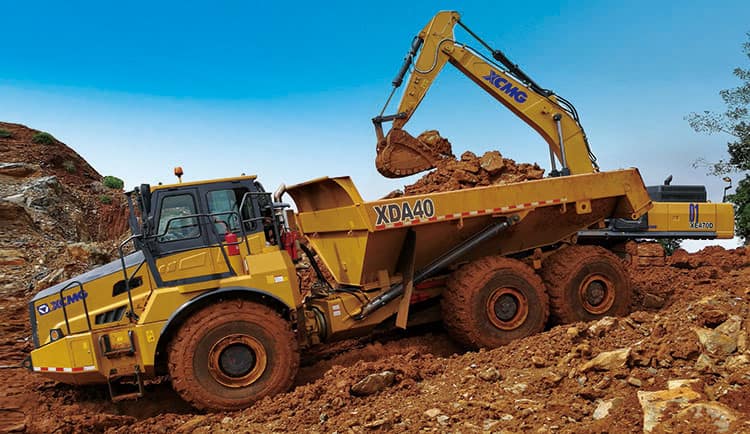 Product Parameter
Item

Unit

Parameter

Dimension

Overall Length

mm

10690

Overall Width

mm

3370

Overall Height

mm

3793

Wheelbase front-mid

mm

4450

Wheelbase mid-rear

mm

1940

Tire center distance

Front

mm

2600

Mid & Rear

mm

2600

Weight

Total Weight

kg

73000

Payload

kg

39000

Curb Weight

kg

34000

Weight Distribution

Unload

Front

kg

17000 (50%)

Mid & Rear

kg

17000 (50%)

Loaded

Front

kg

21600 (29.6 %)

Mid & Rear

kg

51400 (70.4%)

Power Train

Engine

/

Benz OM502

Rated Power

kW/HP/rpm

350/1800

Max Torque

Nm/rpm

2300/1300

Drive

/

6×6

Tires

/

29.5R25

Driving Performance

Max speed

km/h

60

Min Turning Clearance

mm

8865

Max Grade ability

%

45

Max Steering Angle

°

±45

Minimum Ground Clearance

mm

565

Working Parameter

Loading Height

mm

3180

Hoist Time

s

12

Hoist Angle

°

70

Service Capacities

Fuel

L

550

Hydraulic Oil

L

300

Engine Oil

L

60

Cooling system

L

240

Axles-Wheel Gear Oil (Each)

L

11.5

Axles-differential (Each)

L

33
Send Inquiry
Related products that may lnterest you
Haul Trucks related brands