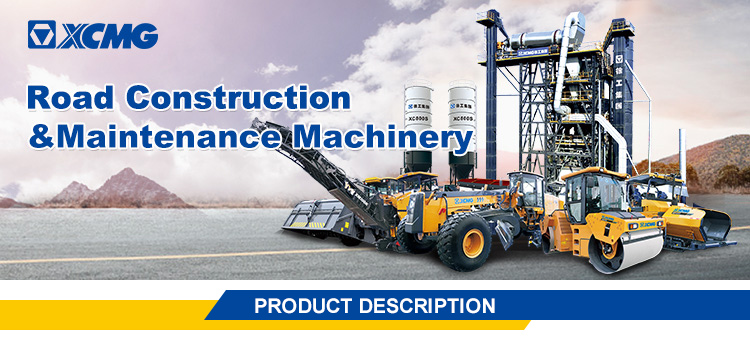 XCMG XS163 16ton single drum road roller.
XCMG XS163 is a regional and adaptive product developed for overseas markets. XCMG XS163 road roller type is characterized by its high reliability, high compaction efficiency and good compaction quality.
XCMG XS163 is widely used in compaction work of base layer, sub-base layer and rock fill in roads, railways, airports, harbors, dams and industrial construction site.
Performance Characteristics:
1.XCMG XS163 road roller use DONGFENG CUMMINS Turbocharged watercooled engine has large power reserve and low fuel consumption.
2.High power radiator, applied to the high temperature region construction.
3.Air pre-filter and air filter constitute two-stage filtration system.
4.Fuel flIter, oil flter and oil replacement cycle is up to 500 h.
5.Variable plunger pump and piston motor constitute the closed hydrostatic system.
6.Heavy duty wet drive axle ensures driving ability under toughest conditions.