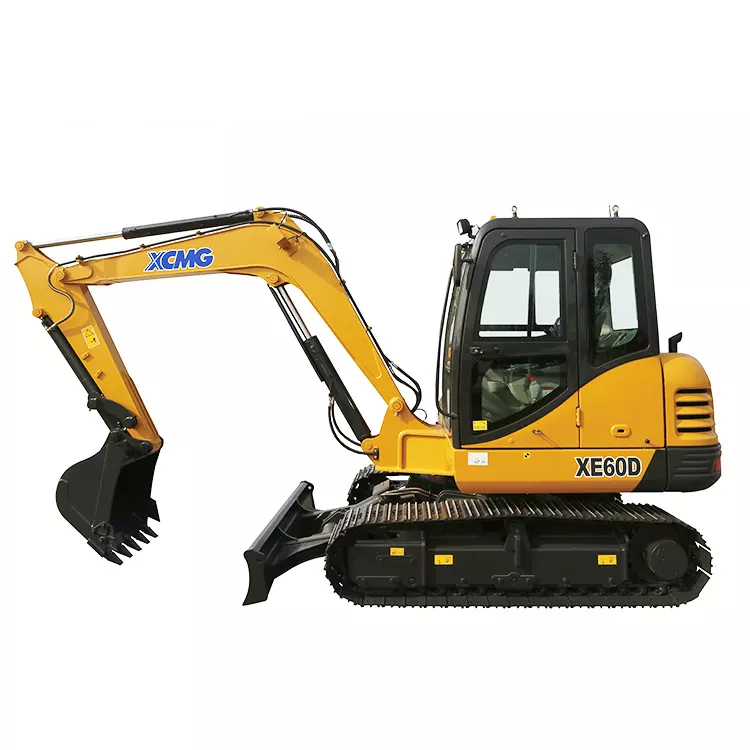 Xcmg Official Xe60d 6 Tonnes Small Excavator With Hydraulkic Thumb
1 - 4 units:
$1,000,000.00
Applicable Industries:
Manufacturing Plant, Farms, Construction works , Energy & Mining
Showroom Location:
Canada, United States, France, Russia, Kazakhstan, Uzbekistan, Japan
Place of Origin:
Jiangsu, China
View Complete Details
Product Feature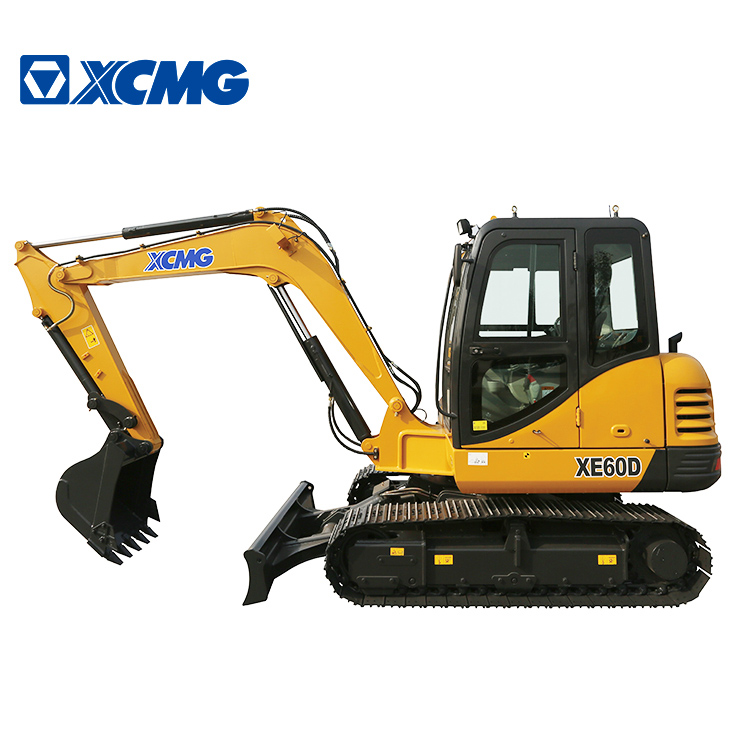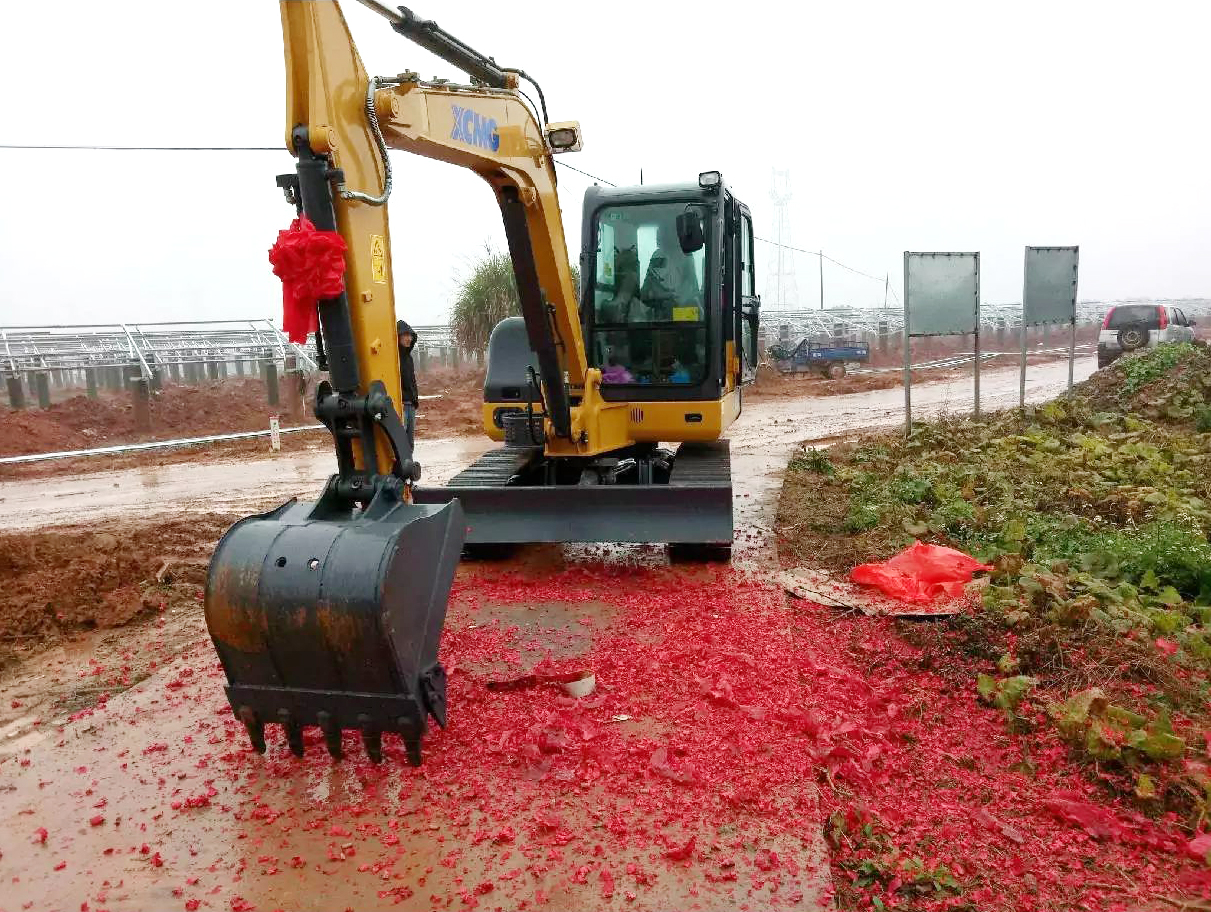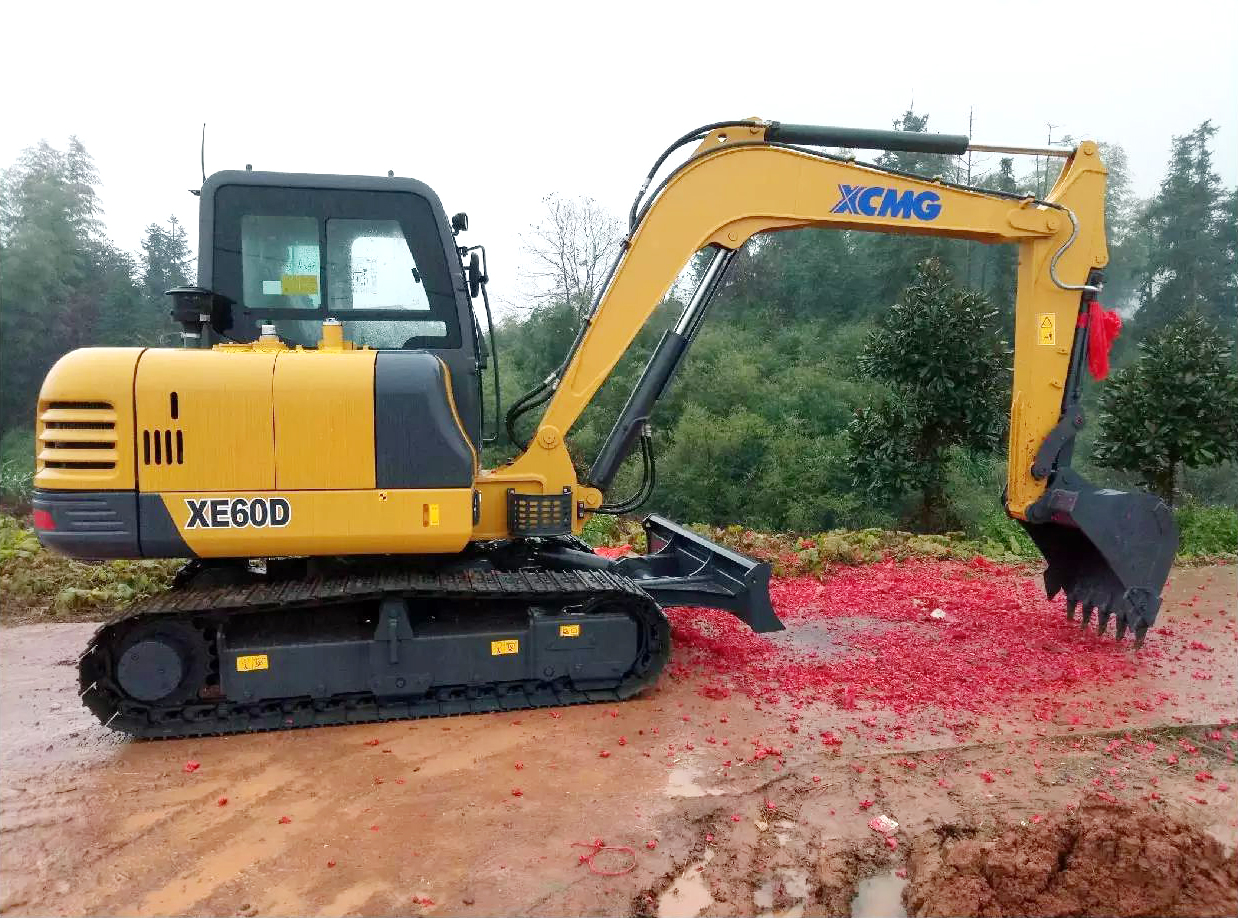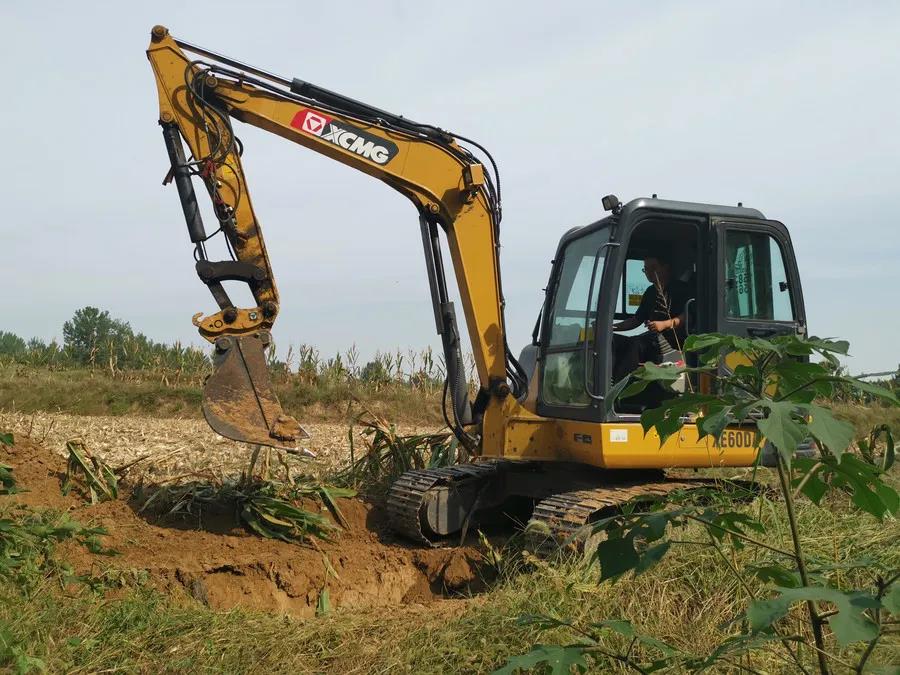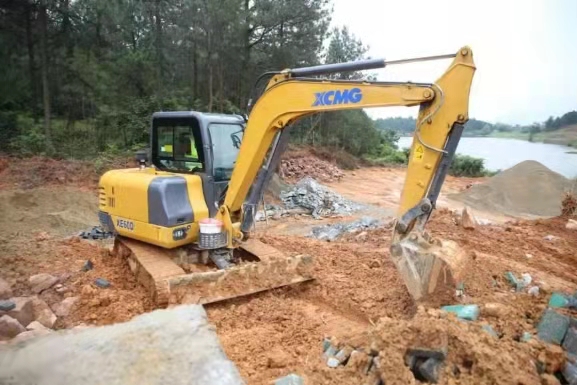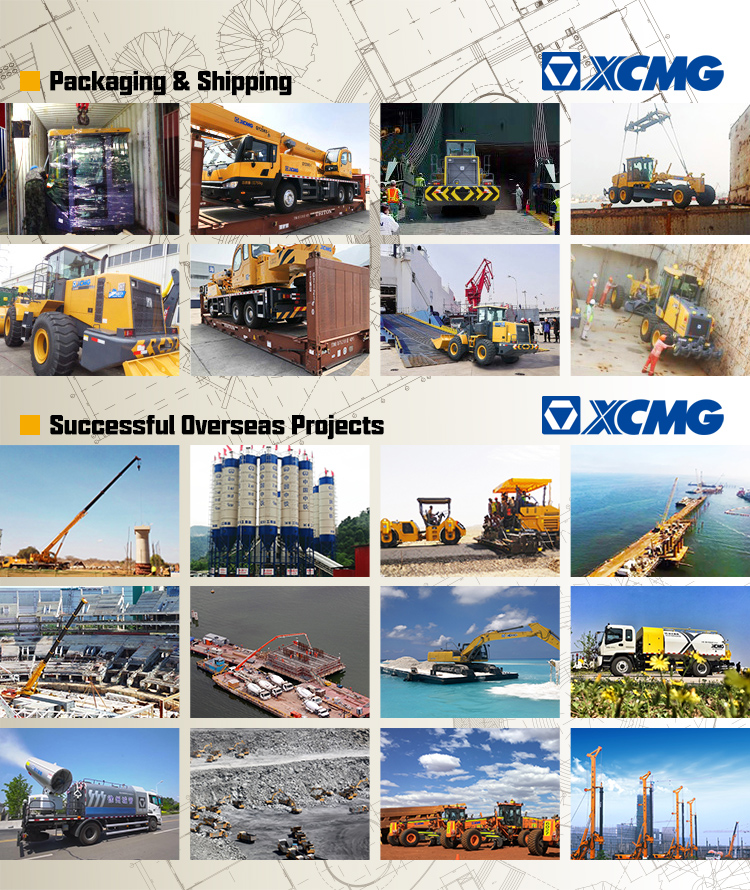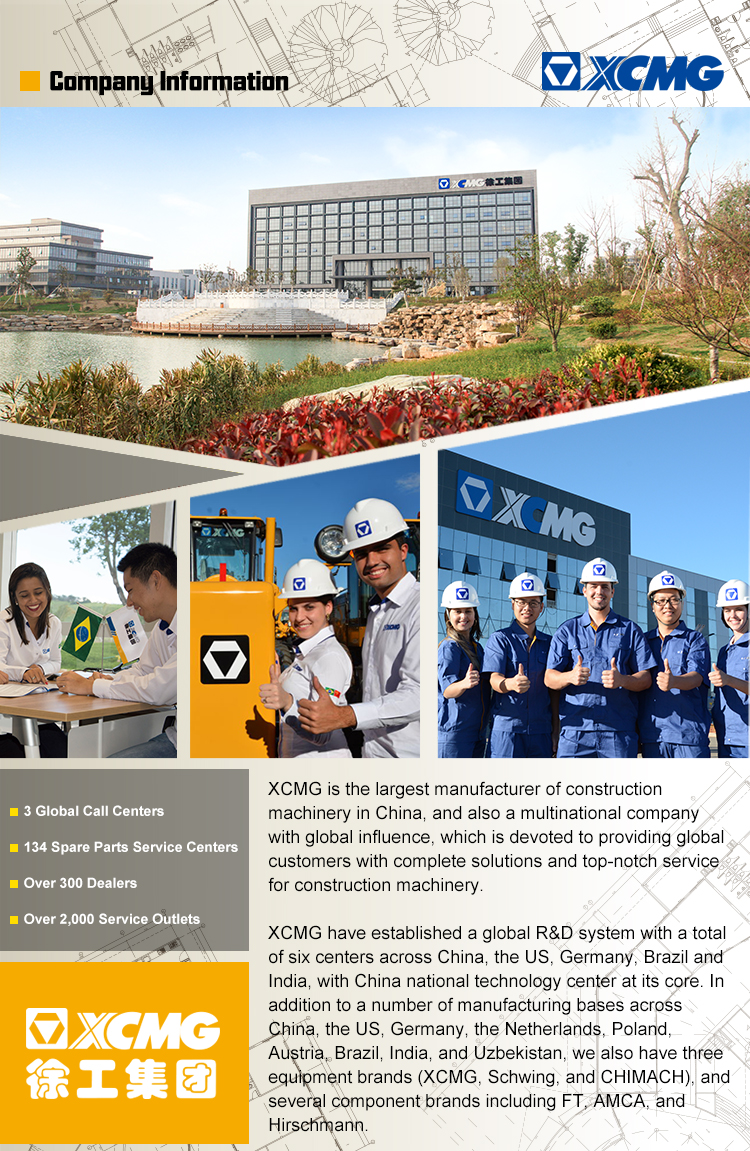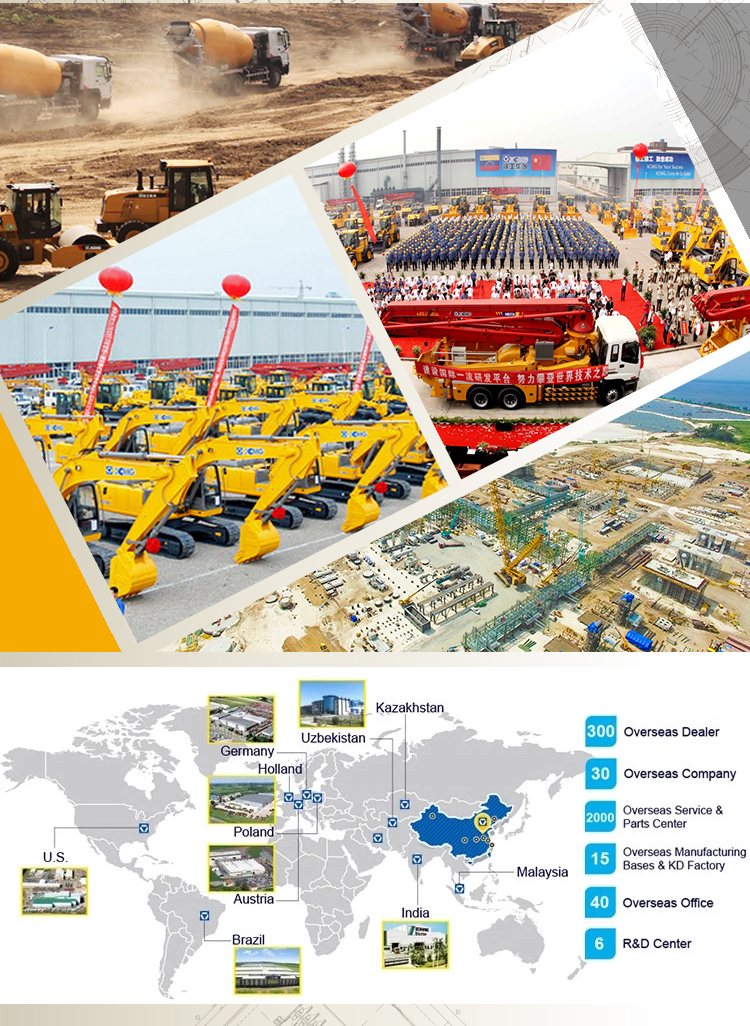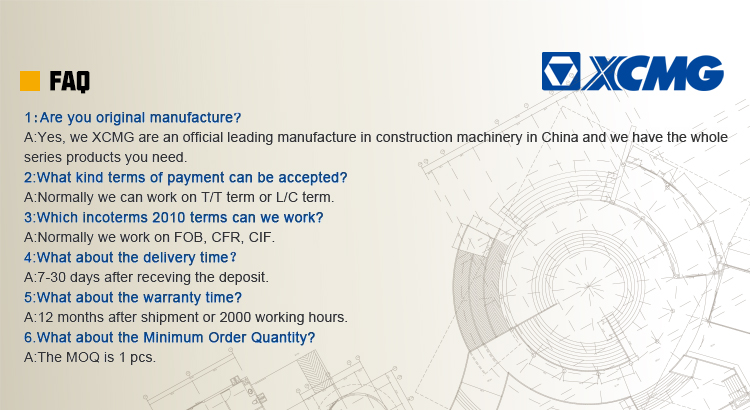 Product Parameter

XCMG official XE60D 6 tonnes small excavator with hydraulkic thumb.

XE60D adopts a good engine excellent in environmental protection and energy saving. Moreover, it uses a load sensitive hydraulic system, able to guarantee operator's better controlling of the machine and better movement coordination, reduce the demand for operation proficiency of the driver; in addition, the reliability of this system has been recognized by the majority of users.

The stress analysis and structure optimization of such key components platforms, swing arms, bucket rods and lower chassis has fully guaranteed the reliability of the structural members.
The daily maintenance is sufficiently convenient and you only need to open the rear hood for maintenance of the engine oil, fuel and air filters.

* More energy efficient and environmental protection
Adopt new type environmental protection Yanmar engine which has the features of low speed, large torque, low fuel consumption, high operating efficiency, reliability and durability. Adopt large displacement main pump with large low and high pressure-withstanding value, which can guarantee that the machine has smooth operation and high digging efficiency.

* More reliable and durable
Optimize the design of boom and arm and further strengthen the key positions to make them more wear resisting and secure. Bucket teeth are installed with cross pin, which can effectively prevent the toothed sleeve from falling off and thus can improve the service life.

* More comfortable and safe
Humanized detail design, all the control components inside the cab are arranged scientifically and reasonably according to ergonomics theory. Cup holder, standby power, magazine bag, storage box and other humanized configurations are added to improve the convenience and comfort of operation to the most extent.
Specification
Operation Weight

6010 kg

Bucket Capacity

0.23 m ³

Main performance

Travel speed(H/L)

4.2/2.2 km/h

Rotating speed

10 r/min

Gradeability

35°

Ground pressure

32.5 kPa

Bucket digging force

48.3 kN

Arm digging force

32.5 kN

Maximum traction

50.5 kN

Hydraulic system

Rated flow of main pump

151.2 L/min

Pressure of prime valve

24.5 Mpa

Pressure of travel system

22 Mpa

Pressure of swing system

21 Mpa

Pressure of pilot system

3.5 Mpa

Oil capacity

Fuel tank capacity

110 L

Hydraulic tank capacity

85 L

Engine oil capacity

12 L

Appearance size

Overall dimensions(L*W*H)

5860×1920×2585 mm

Width of platform

1780mm

Width of crawler

400 mm

Clearance under counterweight

700 mm

Min. ground clearance

385 mm

Min. tail swing radius

2890 mm

Working scope

Max. digging height

5630 mm

Max. dumping height

3945 mm

Max. digging depth

3830 mm

Max. vertical wall digging depth

2680 mm

Max. digging reach

6130 mm

Min. swing radius

2460 mm

Standard

Boom length

3000 mm

Arm length

1600 mm

Bucket Capacity

0.23 m ³
Send Inquiry
Related products that may lnterest you
Crawler Excavators related brands