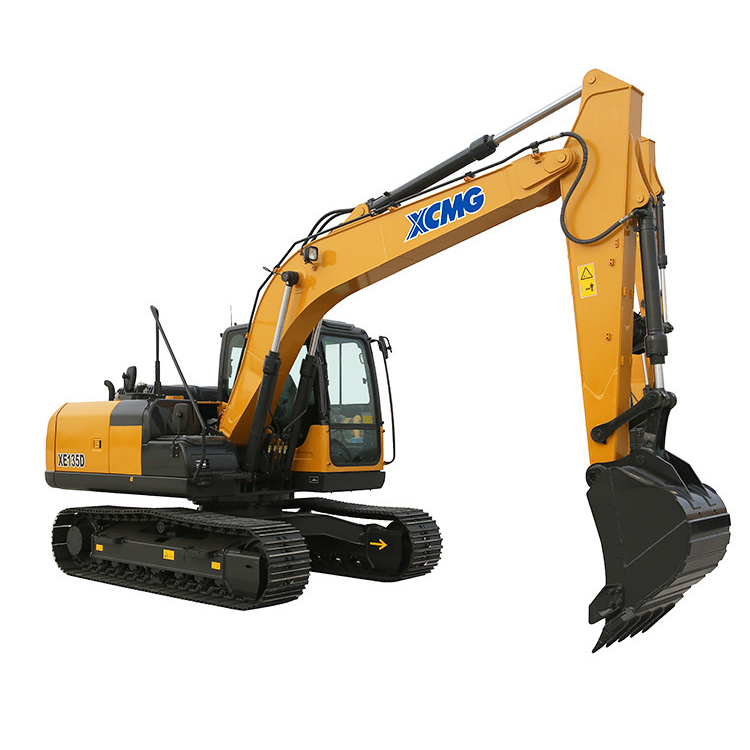 XCMG Officical XE135D 13 Ton Crawler Excavators With Cummins Engine
Max Digging Radius:
8304mm
Maximum Digging Depth:
5546mm
Maximum Digging Height:
8638mm
Bucket capacity:
0.32~0.61m3
Operating Weight:
13200kg
View Complete Details
Product Feature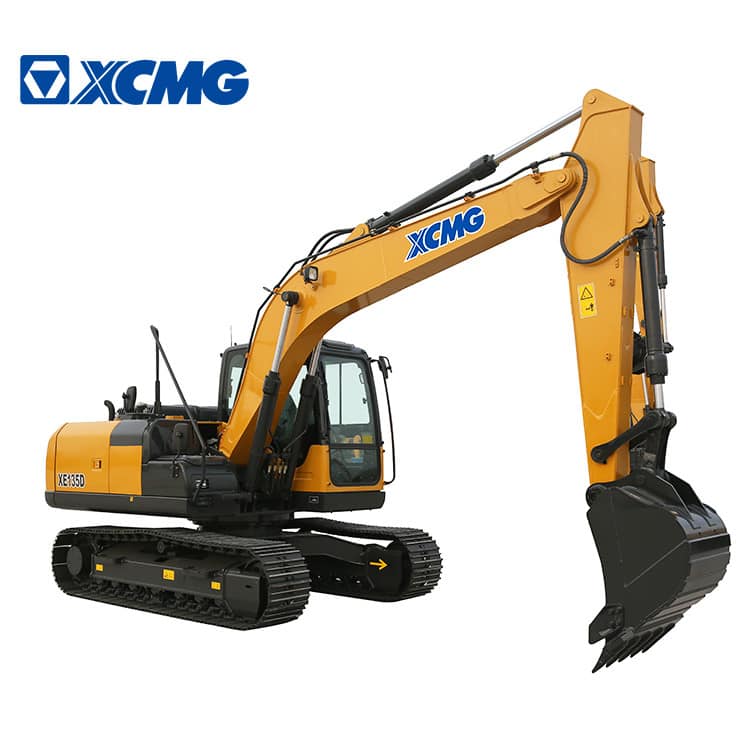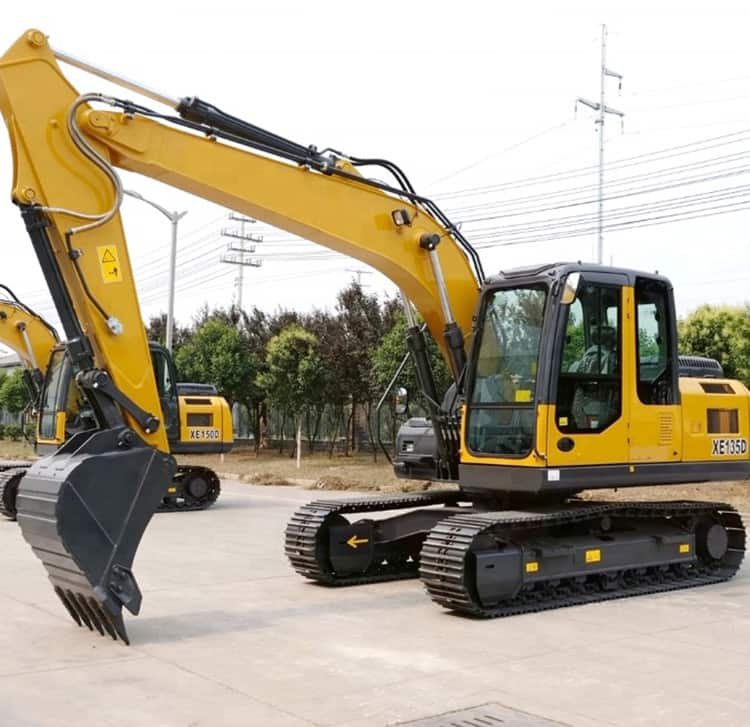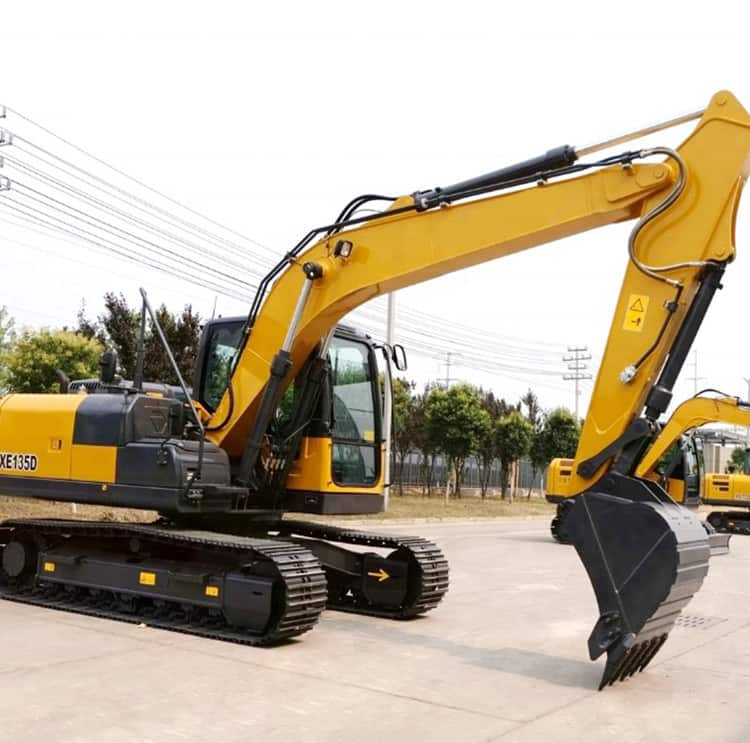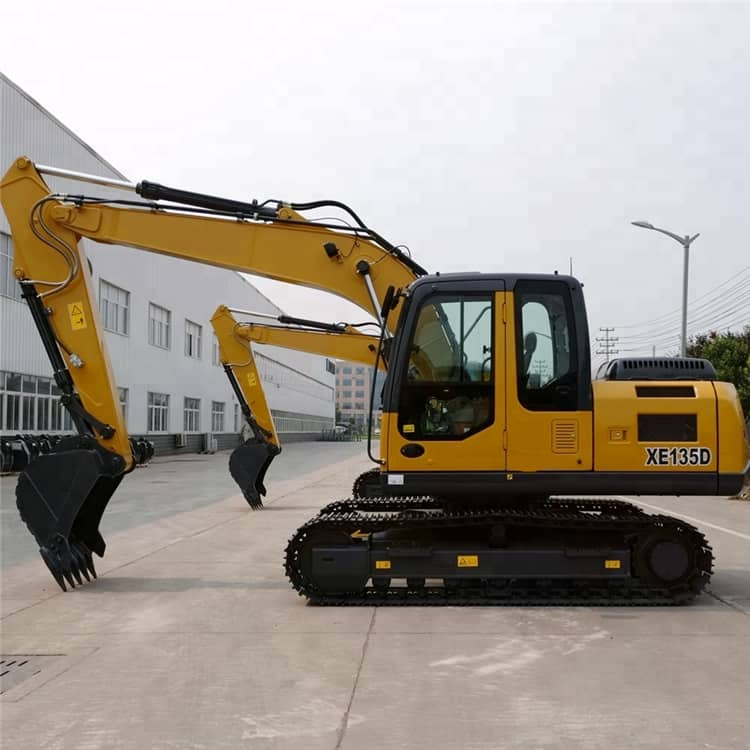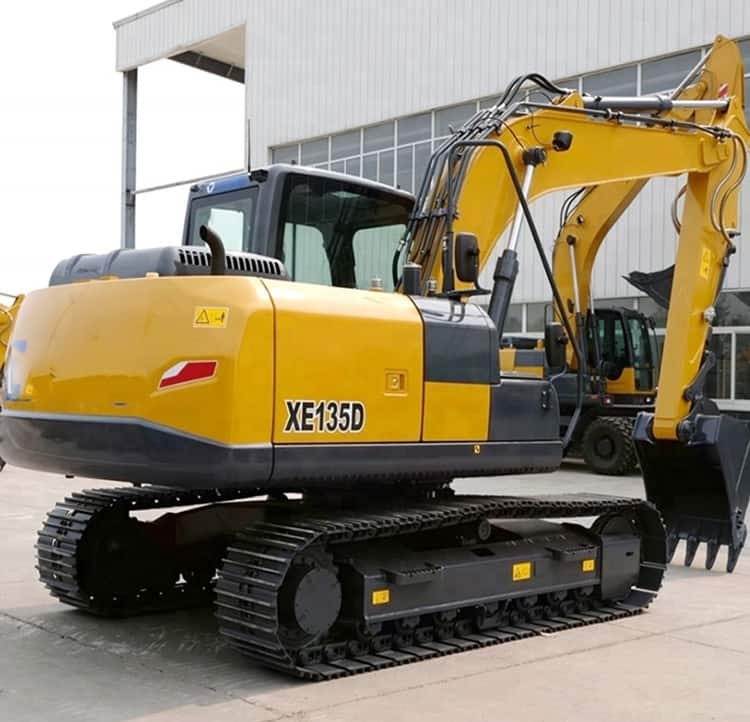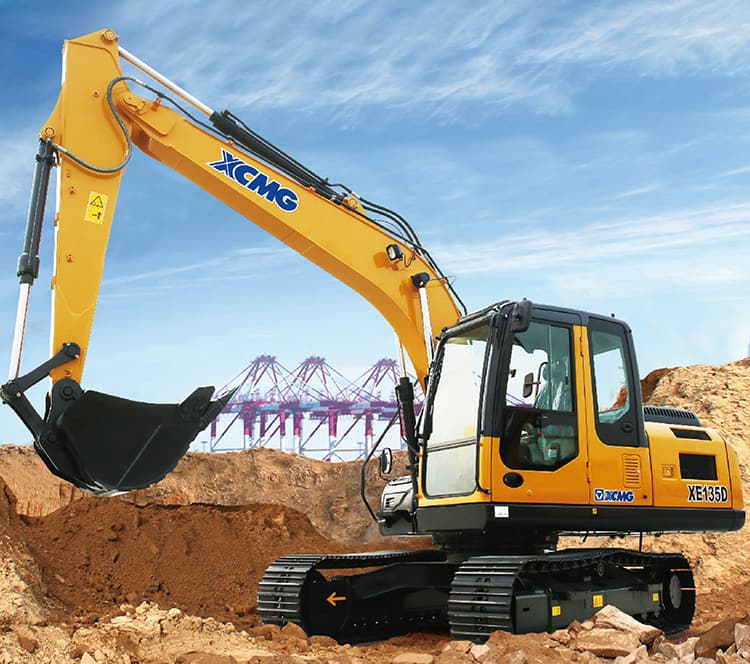 Product Parameter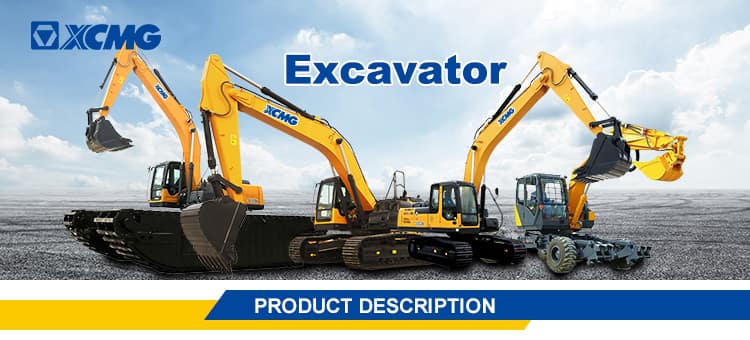 XCMG Officical 13 Ton Crawler Excavators XE135D.
XE135D adopts a new engine jointly developed by XCMG and Cummins. It has strong power (the highest power among the same tonnage), high torque at low speed and high fuel economy. It can reduce fuel consumption by 7% compared with the previous generation. New generation internationally famous hydraulic elements are of high rated working pressure, high efficiency, precise control, small impact and long service life.
Combined with the new generation XEICS intelligent control system independently developed by XCMG excavator, it can make full use of engine output power, with optimized fuel power curve, it can save up to 7% fuel under the same level of operating efficiency. The main structural components are all optimized by FEA, and after long-term high-intensity operation assessment, the service life is longer.
1. Ecological and economical
* Customized XCMG exclusive engine can meet Euro stage IV Emission Standard.
* Well-known hydraulic components, higher eficiency.
* Minicomputer control technology makes operation more economical.
2.Multiple applications
* Different boom, arm and bucket combinations can provide excellent all-around versatility.
* Multi-functional work tool system can meet various operational requirements including digging, breaking and so on.
3. Comfortable operating experience
* Air conditioner and heater ensure the appropriate temperature.
* Air-suspension seat equipped with electric heating function.
* Integrated control panel and large display screen provide multiple information.
Sales model

Unit

XE135D

Operating weight

Kg

13200

Bucket capacity

m³

0.32-0.61

Engine

Model

/

QSF3.8

No. of cylinders

/

4

Output power

kw/rpm

86/2200

Maximum torque/speed

N.m/rpm

470/1300

Displacement

L

3.8

Main performance

Travel speed

km/h

5.2/2.9

Swing speed

r/min

11

Gradeability

°

35

Ground pressure

kPa

40.4

Bucket digging force

kN

99.1

Arm digging force

kN

68

Maximum traction

kN

134

Hydraulic system

Rated flow of main pump

L/min

125.4*2

Main safety valve pressure

MPa

31.4/34.3

Travel system pressure

MPa

34.4

Rotary system pressure

MPa

25

Pilot system pressure

MPa

3.9

Oil Capacity

Fuel tank capacity

L

260

Hydraulic tank capacity

L

105

Engine oil capacity

L

11

Appearance size

A Overall length

mm

7795

B Overall width

mm

2525

C Overall height

mm

2880

D Width of platform

mm

2490

E Track length

mm

3648

F Overall width of chassis

mm

2490

G Track width

mm

500

H Length to center of rollers

mm

2918

I Track gauge

mm

1990

J Counterweight clearance

mm

931

K Min. ground clearance

mm

466

L Min. tail swing radius

mm

2325

M Track height

mm

802

Working scope

A Max. digging height

mm

8638

B Max. dumping height

mm

6174

C Max. digging depth

mm

5546

D Maximum depth cut for 2240mm(8 ft) level bottom

mm

5335

E Max. vertical wall digging depth

mm

4698

F Max. digging radius

mm

8304

G Min. swing radius

mm

2445

Standard configuration

Length of boom

mm

4600

Length of arm

mm

2520

Bucket capacity

m³

0.52

Optional configuration

Length of boom

m³

/

Length of arm

m³

2100/3010

Bucket capacity

m³

0.32/0.4/0.61
Send Inquiry
Related products that may lnterest you
Crawler Excavators related brands