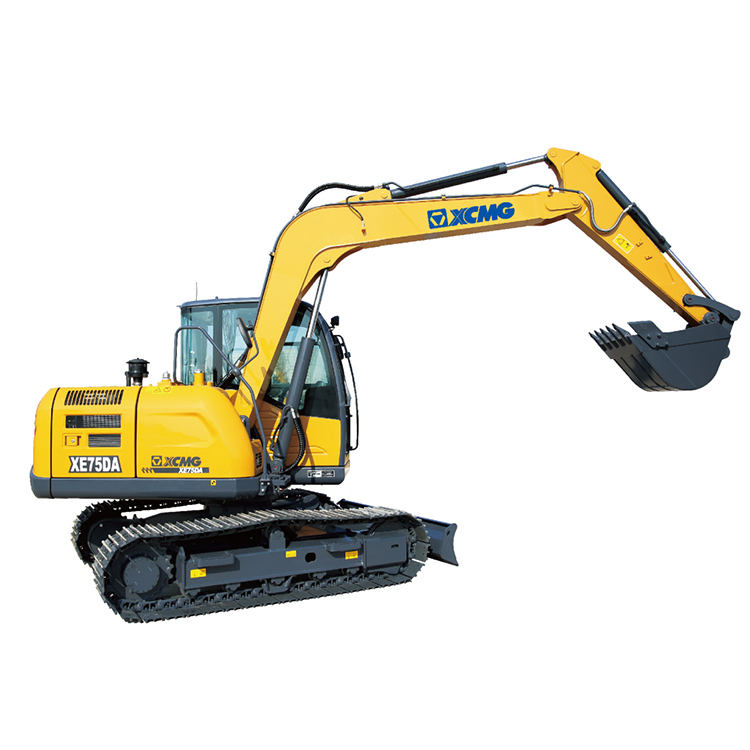 XCMG XE75DA Chinese 8 Ton Multifunction Small Hydraulic Excavators for sale
Max Digging Radius:
6260mm
Maximum Digging Depth:
4020mm
Maximum Digging Height:
7085mm
View Complete Details
Product Feature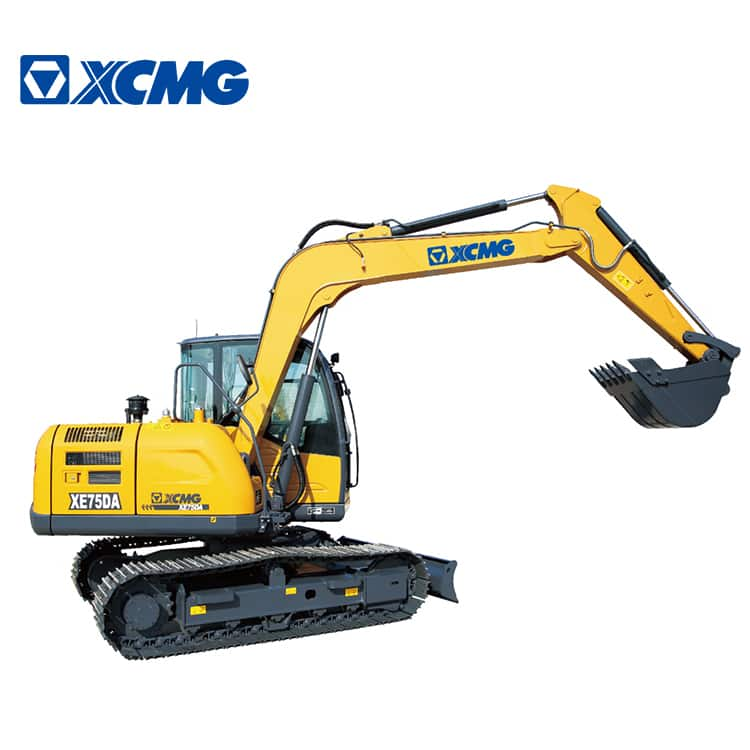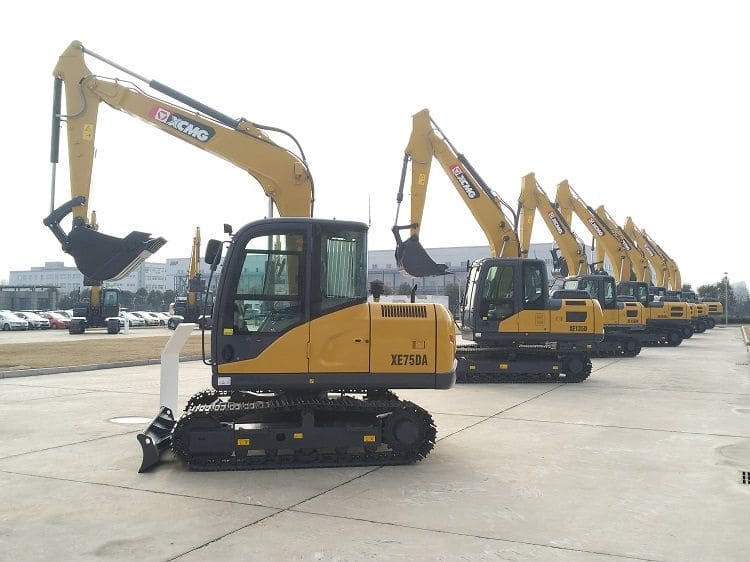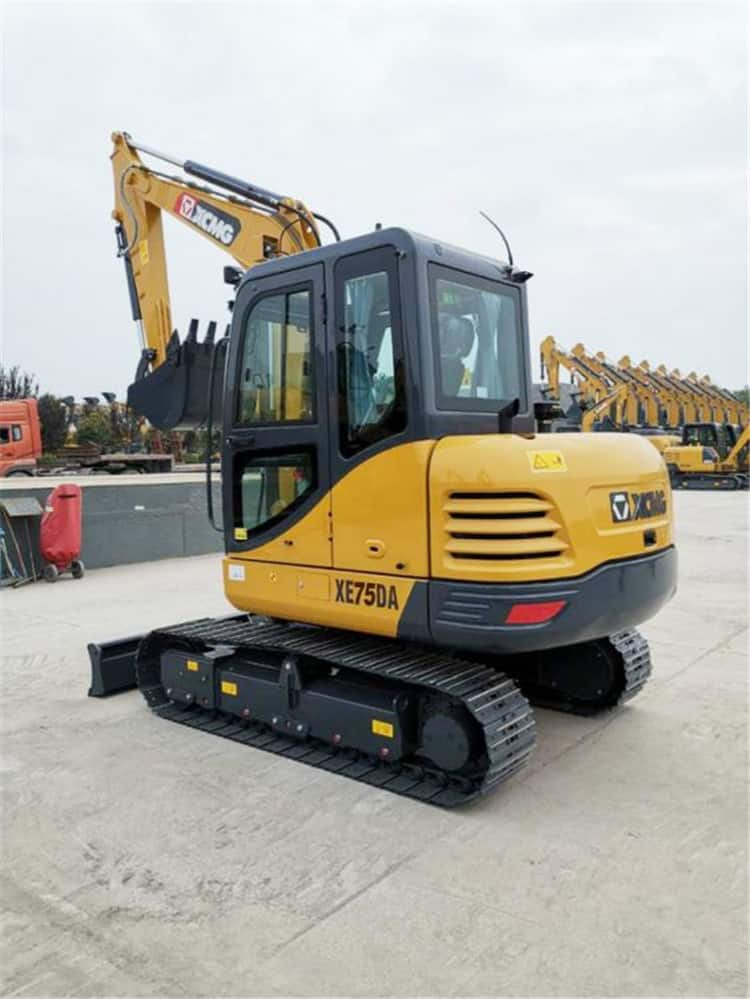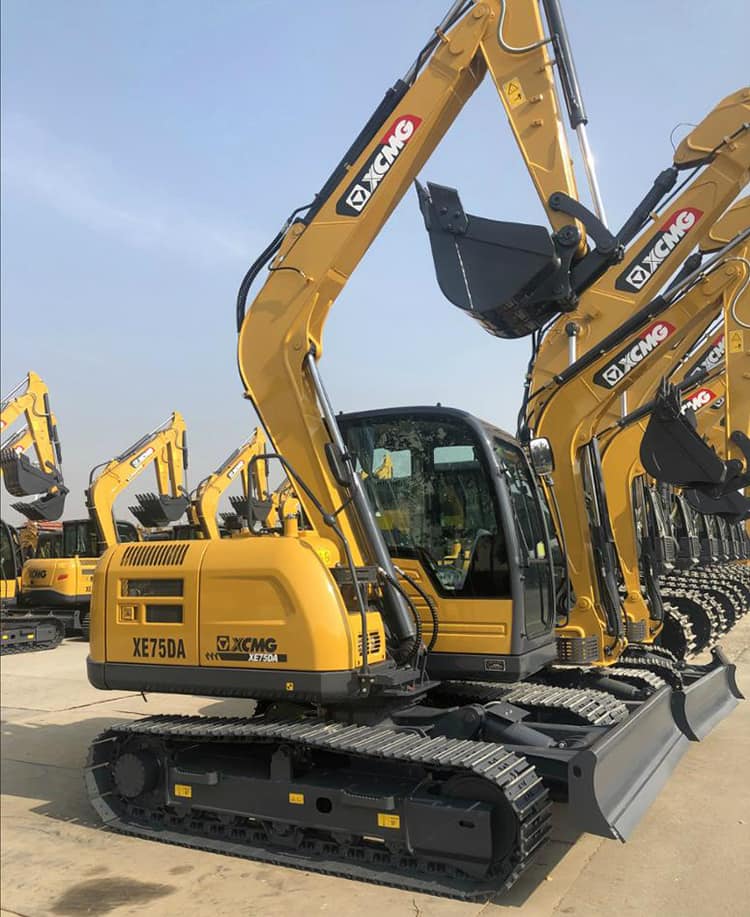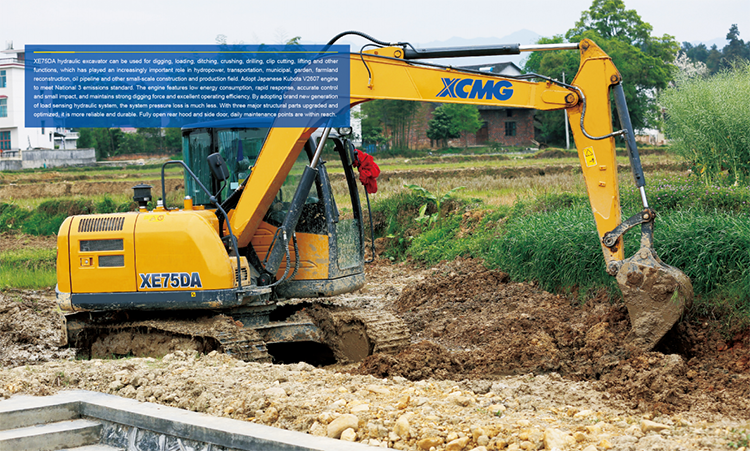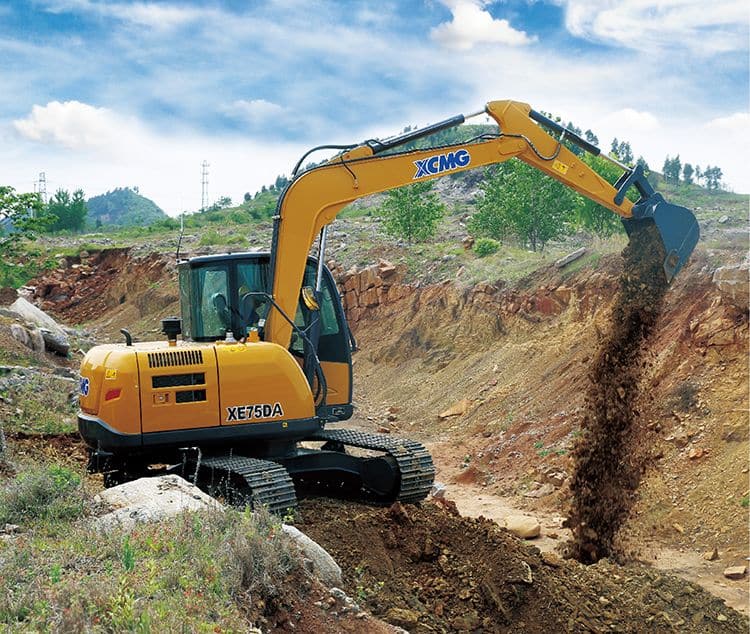 Product Parameter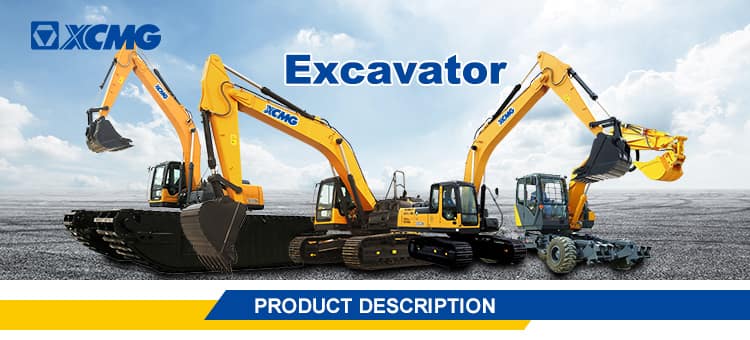 XCMG XE75DA Chinese 8 Ton Multifunction Small Hydraulic Excavators.
XCMG excavators XE75DA can be used for digging, loading, leveling, ditching, crushing, drilling, clip cutting, lifting and other functions, which has played an increasingly important role in hydropower, transportation, municipal, garden, farmland reconstruction, oil pipeline and other small-scale construction and production field. Especially with the rapid development of urbanization, a large number of infrastructure projects, such as municipal maintenance, landscaping, environmental protection, water and electricity facilities and property management, has created a huge market space.
Design use: suitable for suburban and narrow space;
ambient temperature: -15ºC~40ºC;
Working objects: soil below grade III and loose materials.
1. Ecological and economical
Adopting new environmentally friendly Yanmar engine and advanced load-sensitive control system, low speed torque, low fuel consumption, high operating efficiency, reliable and durable.
2.Multiple applications
Short tail design and short slewing radius can achieve flexible operation in confined space; Multiple additional configurations to adapt to a variety of operating requirements.
3. Comfortable operating experience
Toughened glass cockpit with good safety view; Detailed design concept improves comfort.
Model

Unit

XE75DA

Operating weight

Kg

7460

Bucket capacity

m³

0.3

Engine

Model engine

/

V2607-DI-TE3B

Injection

/

√

Four strokes

/

√

Water cooling

/

√

Turbo-charging

/

√

No. of cylinders

/

4

Rated power/speed

kw/rpm

42.4/2000

Maximum torque/speed

N.m

222.5/1600

Displacement

L

2.615

Main performance

Travel speed

km/h

5.4/2.9

Swing speed

r/min

10

Gradeability

°

35

Ground pressure

kPa

33.5

Bucket digging force

kN

57

Arm digging force

kN

38

Maximum tractive force

kN

68.3

Hydraulic system

Rated flow of main pump

L/min

160

Travel system pressure

MPa

27.4

Swing system pressure

MPa

20.6

Pilot system pressure

MPa

3.5

Oil Capacity

Fuel tank capacity

L

130

Hydraulic tank capacity

L

76

Engine oil capacity

L

10

Appearance size

Overall length

mm

6150

Overall width

mm

2230

Overall height

mm

2685

Width of platform

mm

2070

Total width of chassis

mm

2200

Track shoe width

mm

450

Wheel base of crawler

mm

2195

Track gauge

mm

1750

Counterweight clearance

mm

815

Min. ground clearance

mm

380

Working range

Max. digging height

mm

7085

Max. dumping height

mm

5160

Max. digging depth

mm

4020

Max. vertical wall digging depth

mm

2920

Max. digging radius

mm

6260

Min. swing radius

mm

1818

Standard

Length of boom

mm

3720

Length of arm

mm

1622

Bucket capacity

m³

0.3
Send Inquiry
Related products that may lnterest you
Crawler Excavators related brands